Sales & Business Development Intern - Get20
Description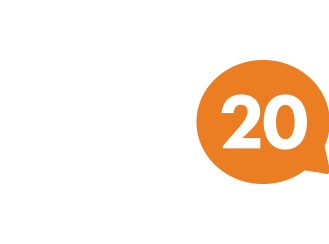 About Get20
Get20 is an on-demand consultation platform that facilitates communication during off-peak or downtimes. Organizations can use Get20 to allow easy communication between their membership and mentors or advisors. Private groups can allow members to more easily reach mentors or hard to reach individuals, while protecting the privacy and schedule of the advice giver. Subscribers to Get20's legal consultation platform have unlimited access to business attorney consultations, as well as additional perks such as document reviews, document preparation services, legal service discounts, and expedited response times (1 business day or less).

See a demo at: http://get20.com/demos
About the Internship
Get20 is looking for a qualified intern to join our team and contribute to our sales and business development efforts. You will be responsible for prospecting, qualifying and generating new sales leads to support the account team.To be successful in this role you will need to be highly motivated, a self-starter able to identify and develop new business prospects from multiple sources including prospect lists, discovery, and individual research. A dynamic personality with a drive to reach decision makers is essential!
Requirements
Undergraduate student pursuing applicable degrees.
Critical thinker adept at solving problems with creative solutions and tactics.
Self-starter; ability to achieve goals with minimal oversight.
Passion for sales and developing relationships.
Strong attention to detail and administrative/technical skills
Benefits
We work out of 1871, Chicago's tech hub incubator. Internship hours are M-F, flexible, but consistent hours depending on class schedule. At 1871, you'll have the opportunity to engage with other Chicago start-ups and take additional workshops dependent on your interests. There will also be commission incentives tied to this internship.